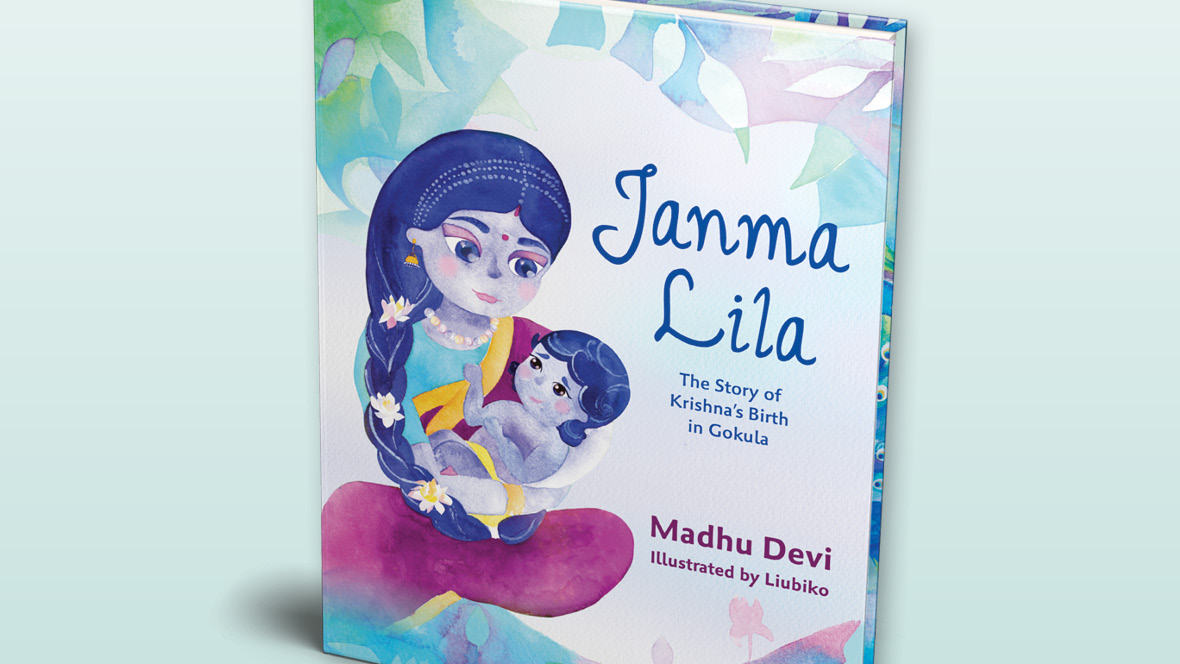 Project Details
Book Cover Design
Book Interior Design
Janma Lila: The Story of Krishna's Birth in Gokula is an enchanting Waldorf-style children's book that tells the charming story of Krishna's birth in Gokula, India. Told by Madhu Devi and illustrated by Liubiko, this book is a heart-warming addition to any family's book collection. We designed the book cover and interior layout to compliment the bright watercolor artwork and continue the flow of the story.
We worked with the author and illustrator to make the story text work around the pictures, filling in backgrounds and doing Photoshop work as needed. We also created Facebook and Instagram templates and Facebook headers for the book launch.
This print-on-demand title is available on Amazon, Barnes and Noble, Book Depository and Lulu.